RocKeeper
The task of organizing a mineral, gem, or rock collection can be cumbersome and time consuming. That's where RocKeeper comes to the rescue. It is a helpful, intuitive program that makes curating simple and effective. From the amateur collector to the trained geologist, RocKeeper is a rockhound's best tool for managing, organizing and sharing collections.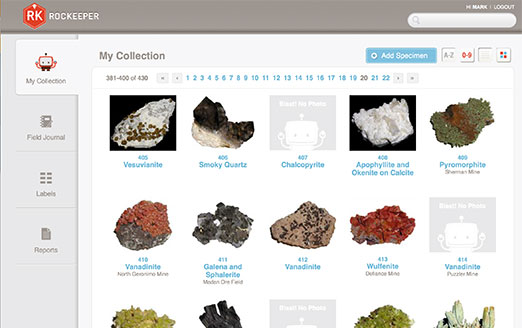 RocKeeper features intuitive tools to help serious rockhounds curate their specimens and document their field collecting adventures. A dynamic PDF engine generates myriad labels and reports, while a versatile search system and clean interface keeps collectors engaged and organized.
A sophisticated and powerful import and preview workflow enables superusers to load owner's existing collections from virtually any organized file format, saving veteran rockhounds countless hours.